The focus on royal style is at an all-time high, especially with the excitement following the birth of Britain's newest prince and with the Royal Wedding of Prince Harry and Ms Meghan Markle just weeks away. When a member of the Royal Family is spotted wearing a certain designer label or sporting a new look, fast forward 24 hours, and the item is completely sold out. It seems retailers are constantly rushing to respond to the royal influence.
Always fascinating, the Royal Family lately has provided a particularly steady stream of beautiful photo ops and adorable moments. Who can forget Princess Charlotte's sweet little wave upon arriving at the hospital to visit her new baby brother?
And no family's fashion choices are chronicled with more closely. "Literally every article of their clothing seen publicly … becomes objects of utmost attention for millions of shoppers," wrote Forbes. The Wall Street Journal reported that social media feeds dedicated to following what Ms Markle wears are currently "dissecting every inch of the bride's style."
All of this translates into very real financial stakes. Business Insider reported the Duchess of Cambridge's fashion influence drives £717 million (US$1 billion) annually for the U.K. fashion industry. In 2013, Prince George's birth generated about £247 million (US$344 million) in U.K. retail sales, according to a CNBC story. In 2015, the year Princess Charlotte was born, there was an estimated £101 million (US$141 million) boost to the brands she wore or used that year alone, according to consultancy Brand Finance, cited by Drapers.
Short of having a reliable source inside the Palace, it's nearly impossible to anticipate what fashion, jewellery or beauty look from the Royal Family will be next to go viral. So how can a retailer be prepared? Here are a few suggestions…
Omnichannel Agility and Inventory Visibility
The UK swimwear maker Sunuva saw website traffic rise 700 percent the day photos came out of Prince George wearing one of its T-shirts for his third birthday, according to Drapers. The company sold out quickly and ordered more. Sunuva even added a new pre-order function to its website to handle the flood of consumers longing to outfit their own wee ones like the little prince. Another U.K. designer and retailer, Reiss, sold out and rushed to restock the beige "bandage dress" worn by the Duchess of Cambridge on a visit with the Obamas at the White House in 2011. The royal influence also challenges the supply chains of larger fashion retailers. A jumper worn by Ms Markle at a public appearance sold out — twice — at Marks & Spencer, the Express reported.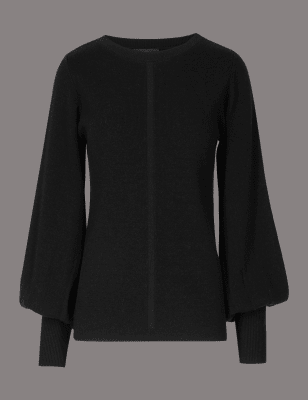 Whether your label is lucky enough to be donned by a member of the Royal Family or your store simply wants to capitalise on the latest trend, you are much more likely to succeed if you have real-time inventory visibility and integrated reporting of key performance indicators, such as best-selling styles. With a connected commerce solution, you can see precisely where you have products and seamlessly transfer goods between locations and channels. This calibre of agility can make a big difference when royal styles are being shared on social media and hitting the news. Armed with supply chain transparency and actionable insights, headquarters teams can expedite shipments from warehouses to high-demand store locations. If the desired item isn't in a particular store location, an in-store sales associate can see if it's in stock in another store or online and arrange for delivery to suit the shopper's preferences.
Scalable IT Infrastructure
Ms Markle wore a now-famous white-belted duster coat by LINE the Label when she and Prince Harry announced their engagement. The ensuing frenzy among consumers to find the coat, now known as "The Meghan," crashed the Canadian company's website, said the Express.
To avoid crashing e-commerce sites and disappointed shoppers, retailers can enhance their royal readiness by investing in scalable, cloud-based technology. With redundant server capacity, automatic software updates and almost infinite scalability, solutions delivered via a modern, cloud model enable retailers to remain agile. They can better adjust to demand's ebbs and flows — or tidal waves as it may be in the wake of the Kate Middleton or Meghan Markle effects.
Also, unlike with on-premise software, cloud-based solutions enable rapid rollout to stores. A designer label can add a few more POS stations, including check-out via mobile devices, in minutes. For that matter, an entire pop-up store can be launched rapidly.
Global Readiness
U.K. based children's wear designer Rachel Riley, whose styles are a favourite of the Duchess of Cambridge, told Drapers her eponymous label saw its global recognition increase after Prince George was photographed wearing her sailboat dungarees on his first overseas visit to New Zealand. "Of course, we did see a spike in sales, but much more importantly, it gave huge recognition for the company," Riley told Drapers. "Around 40 percent of our business already came from the U.S. but being worn by Prince George has given us a lot of interest from other countries, like Japan, South Korea and India."
To be ready for global expansion, it's essential to have a retail technology platform that will support sales across many different countries. In addition to working in local languages, the solution should provide compliance with local tax procedures, regulations and credit card payment methods. And as mentioned before, the solution should give the retailer the ability to fulfil orders regardless of where inventory resides, both domestically and internationally.
Do you want to treat your customers like royalty and capture more sales from the next regal trend? Schedule a demo today to see how Cegid can help you achieve both goals with a connected commerce strategy.
26 April 2018